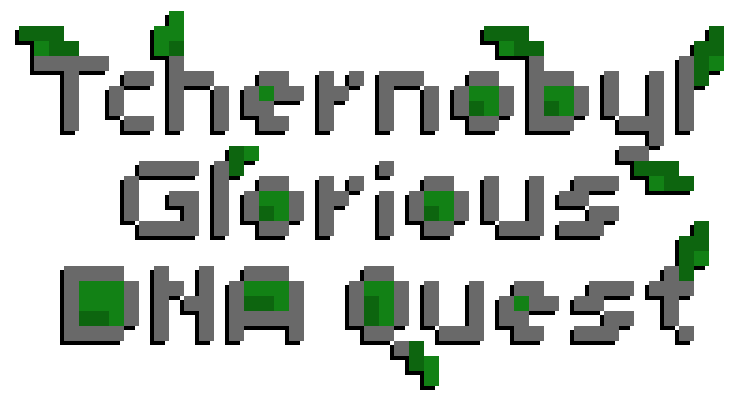 Tchernobyl Glorious DNA Quest
A downloadable game for Windows
Genre:
This game is a puzzle patformer in which you will have to hack the DNA of living organisms to change the properties of inanimate objects for you to reach the end of the level.
Narrative:
The main character, the professor Ivanov, is an old scientist and biohacker who has failed to become famous during his career. He's very frustrated and would give his life to become famous before he dies. There are rumors in his village which tell that people hear some monstruous screams coming from the center of the abandoned nuclear reactor of Tchernobyl.
It could be an unknown mutant specie. Pr Ivanov decides to look for this mutant that could be his last chance to become a legend among his peers.

Game Design:
Game Programming:

Juliette Rutkowski
Bastien Bouquin
Graphic assets
by Ludovic Moge and Cindy Ficher.
Sound Design
by Ludovic Moge
Font my 04.jp.org
Install instructions
Install instructions
Download "Tchernobyl Glorious DNA Quest"
Unzip CRI project.rar
Run TGDQ.exe
Controls
Gamepad needed.
Use A button to jump and Y button to pick up some DNA. You can then drop it by pressing Y again, or throw it by keeping X pressed while aiming with the left joystick.
Download
Download
Tchernobyl Glorious DNA Quest
153 MB